Welcome
and thank you for visiting my website!
As a psychotherapist in training under supervision I accompany people who need support in a stressful situation or crisis, or who are looking for accompaniment for a change in their life.
Welcome
and thank you for visiting my website!
As a psychotherapist in training under supervision I accompany people who need support in a stressful situation or crisis, or who are looking for accompaniment for a change in their life.
I can support and accompany you
in difficult situations in your life or when you are in a crisis
in change processes
when you experience physical stress symptoms
if you're struggling with living with a chronic illness
in case of psychological stress due to overwhelming demands in your private or professional life
if you're in mourning
when you are trying to come to terms with experiences from the past
if you're confronted with the topics of dislocation/migration
in case of psychiatric illnesses
and will help you on your way to experience life again in a more diverse, conscious and self-responsible manner through freer thinking and acting, so that you can better face future crises and conflicts, as they occur in everyone's life.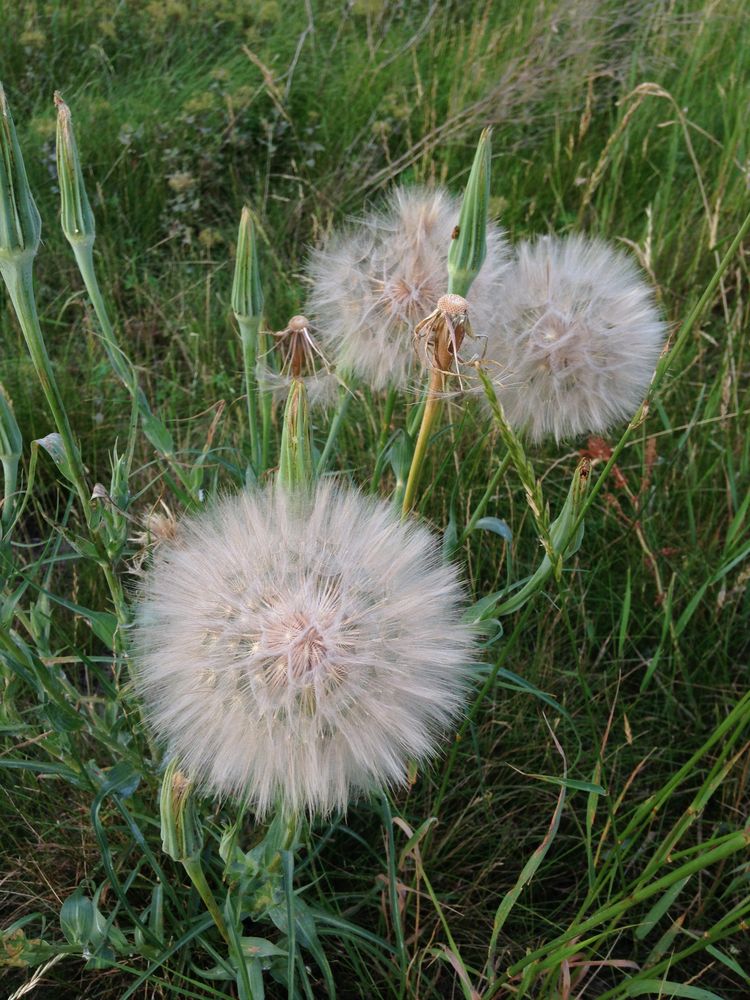 Anyone who perceives his shadow and his light simultaneously sees himself from two sides and thus gets in the middle.
C. G. Jung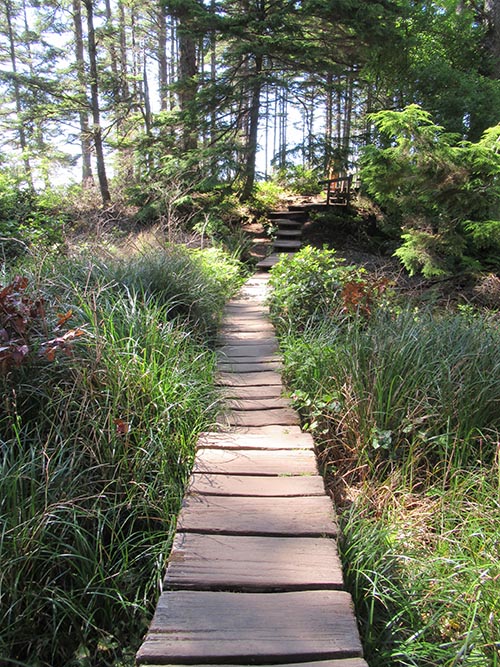 I can only change what I accept.
C. G. Jung
Living with a chronic disease
A chronic disease is mostly a lifelong "companion", which many people have to get used to. The goal would be to see the disease not as an enemy but as a partner, to whom one has to be considerate, but who is also not allowed to dominate one's life. But finding this balance and being mentally well-positioned is not always easy.
But mental balance is central to the well-being of every person and above all for those who also have to live with a chronic disease. Psychotherapy can help to get back into harmony with yourself, to find out what the true reason of the struggle with the illness is, and to find ways to make it easier living with the disease.
Diabetes
Have you recently developed diabetes or are you already "an old hand"?
Either way, a life with diabetes is literally no picnic and needs a lot of attention and care to get through life well and without long-term damages.
Diabetes can mean a lot of stress, right at the beginning of the disease when the question "why me?" may stand in the foreground and later, when there might be a desire to have children, when blood sugar values are unstable, life is otherwise stressful or perhaps the first complications are known. All of this affects the psyche and that in turn affects the management of diabetes. A vicious circle that sometimes seems almost hopeless … and in which self-care no longer works.
But emotional balance is central to the well-being of every person and especially to those who also have to live with a chronic disease such as diabetes.
With 37 years of practical, daily experience, I know all the ups and downs of living with a chronic disease and will accompany you on your way to better cope with it. I will walk with you on the path of gradual acceptance of the fact that you have to live with a chronic disease, develop effective coping strategies with you to a more caring and reconciled life.
How does psychotherapy help?
Psychotherapy is a way to alleviate or cure mental illness and behavioral disorders. If it it has become difficult coping on your own, then I can accompany you and support you to gain clarity about your life and your desires, respectively to reduce your suffering or, in the best case, to dissolve it.
The most important prerequisites for psychotherapy are your desire to want to change something in your current situation and in your life, and your basic willingness to deal with your feelings and your experiences (i.e. your personal past) and to allow support in this process.
Psychotherapy offers a protected and confidential space in which all feelings, fears, problems and worries can be discussed.
Analytical Psychology is based on the theories and methods of the Swiss psychiatrist Dr. Carl Gustav Jung. Fundamental to Jung's view of the psyche was that there are conscious and unconscious parts of the personality that together form a psyche that is self-regulating.
In Jungian psychotherapy, all parts of the psyche are therefore observered in order to alleviate or eliminate disturbing symptoms or blockages to enable a healthy and fulfilled life. The unconscious (personal and collective) parts are accessed through dreams, imaginations and creative forms of expression (painting, drawing) and they are being worked with in the present.
Great emphasis is placed on the therapeutic relationship between the patient/client and the therapist and, as a Jungian therapist, I will enter into an active dialogue with you. The therapy itself is an active collaboration between the patient/client and me as the therapist. Every Jungian psychotherapy is always adapted to the needs of the patient/client.
You have to handle every person as a person and therefore treat them according to their individuality.
C. G. Jung
I am happy to be able to offer sand play in my private practice. This is a non-verbal therapy method based on the foundations of C. G. Jung's Analytical Psychology. It is a creative form of therapy in which a picture can be created by the patient in the protected space of the therapeutic relationship and the sandbox with sand, water and miniature figures. Sand play is an experience that directly addresses two of the human senses (sense of sight, skin or touch) and, in the case of a very conscious experience, also others (sense of hearing and smell). Playing with sand is usually done in silence, which makes it possible to make visible internal images and unconscious processes in a three-dimensional form; inner contents take on a physical form. Through a series of sand pictures, a holistic process can be set in motion that enables healing and the development of the personality.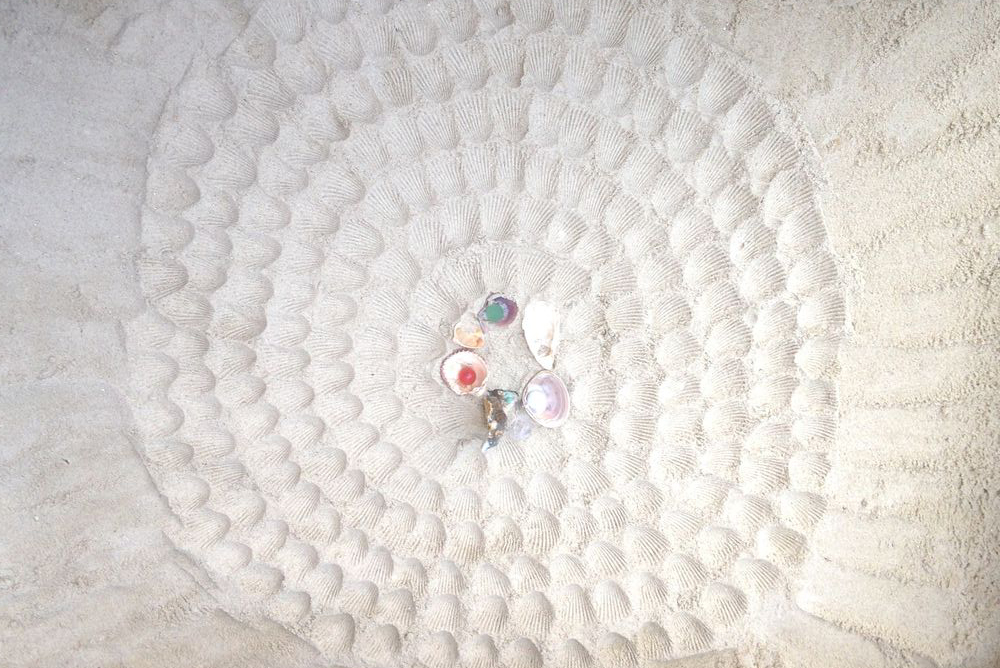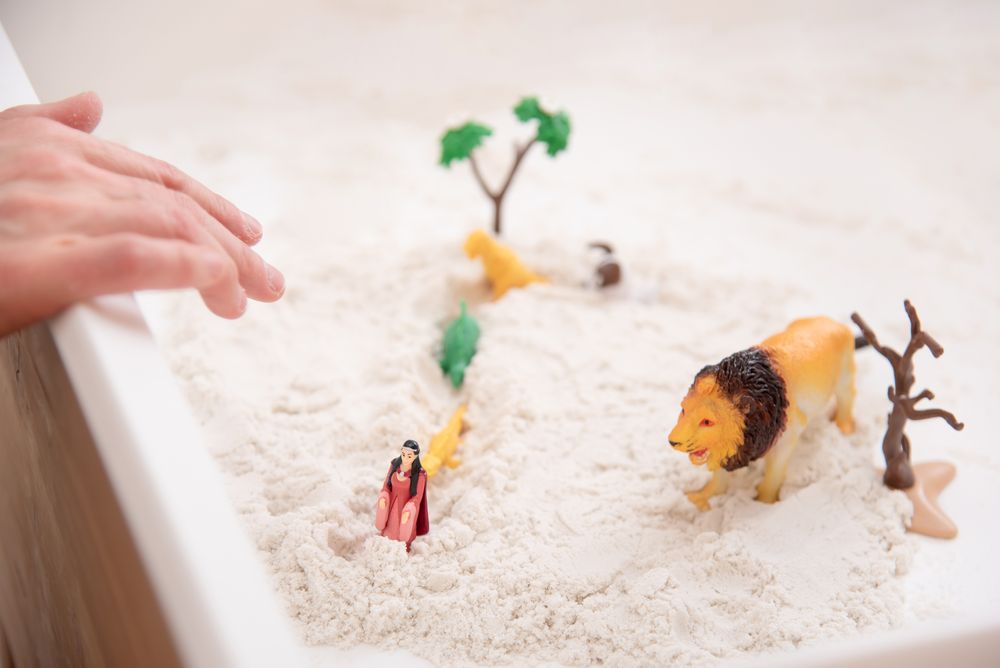 Man always carries his personal history and the history of humanity with him.
C. G. Jung
In the initial consultation we discuss your concerns and clarify if Analytical Psychology can be the right psychotherapy method for you and if we can both imagine establishing a good working basis with each other. The therapeutic sessions usually take place once a week and last 50 minutes. If required, longer sessions can be arranged (e.g. 75 minutes).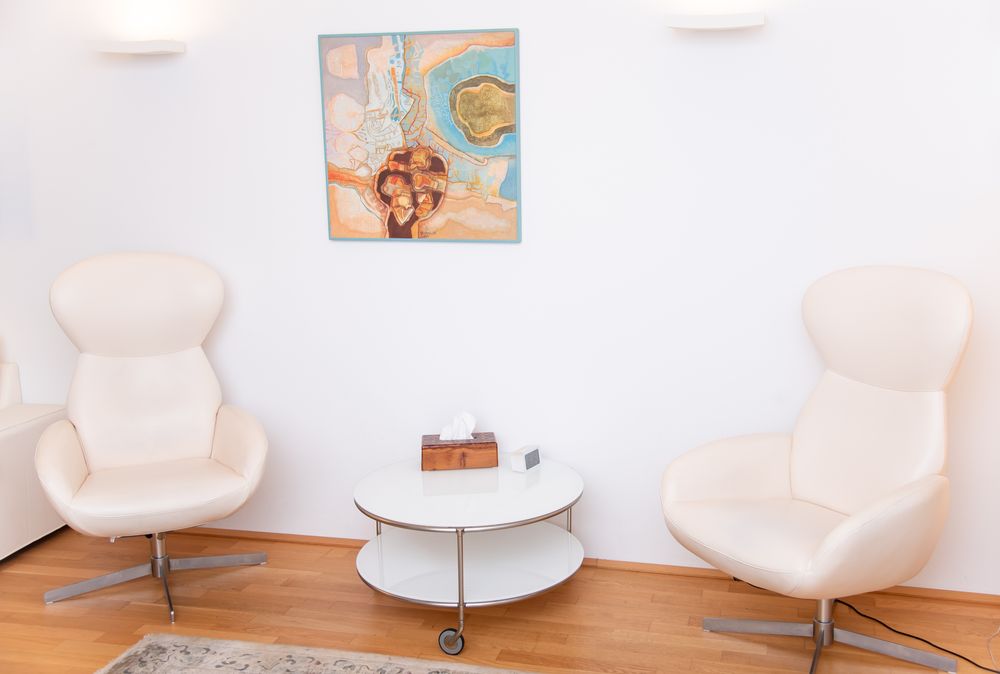 Costs for an hour/session are individual depending on your personal situation. The standard price is EUR 60. However, I offer reduced hourly rates for students, job seekers, recipients of rehabilitation support and pensioners. Due to my educational status "in training under supervision", a refund of the costs for psychotherapy by the Austrian national health insurance is not possible.
How long psychotherapy lasts is very individual and cannot be determined in advance.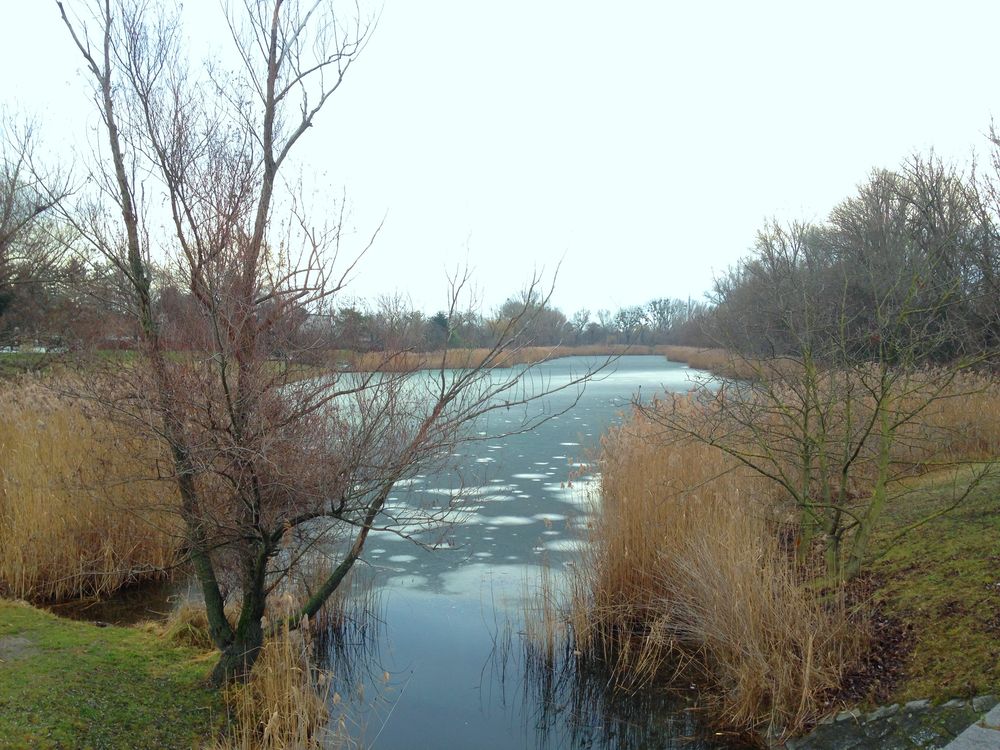 The therapy sessions usually takes place seated, that is, we sit across from each other at eye level. But you also have the opportunity to lie down; though it is important that eye contact is maintained in this form too. Another option is walking therapy. In the vicinity of the practice is the Oberes Mühlwasser, a beautiful landscape around several small lakes, which offers the opportunity to walk or sit outside.
Thoughts often want … to be taken for a walk in the open air.
Christian Morgenstern
All psychotherapists are subject to a strict duty of confidentiality. All information that is entrusted in the course of psychotherapy must be kept strictly confidential during and after the end of psychotherapy.
As a psychotherapist in training under supervision, I am already so advanced in the state-recognized training that I can work in a private practice. The Austrian Psychotherapy Act stipulates that my work as a psychotherapist is accompanied by an experienced supervisor, i.e. a psychotherapist with a lot of experience, for this part of the training.
Born in Vienna in 1970, I grew up bilingually (German and English) in an international family. I first studied English language and literature, but then switched to health management, as medicine and related sciences had always interested me. Alongside my studies, I worked at the Vienna General Hospital and then completed my master's degree at Danube University Krems. I have been working in the pharmaceutical / biotech industry for over 20 years, including 15 years in clinical research and the last few years in pharmacovigilance/drug safety.
Since 1998 I have been doing volunteer work for children with the chronic disease of type 1 diabetes in central India. I have been to India many times to work on site, and I am the chairman of an Austrian association that supports the medical project in India. In my long-term encounters with chronically ill children and adolescents, it became clear to me that medical help is not always enough to enable a healthy, fulfilling and contented life. Sometimes it takes more guidance and support, and that's how I became interested in psychotherapy.
Psychotherapeutic education:
2015 – 2017 Propaedeutic studies in psychotherapy at ARGE Bildungsmanagement Wien
2017 – 2020 Specialisation in Analytical Psychology at the Austrian Society for Analytical Psychology
Since Oktober 2020 Psychotherapist in training under supervision
Psychotherapeutic training:
completed to the extent of over 1000 hours in the following institutions:
promente Wien

Partly assisted living
Project Atempause
Training Aid project

LKH Neunkirchen (wards and day clinic for adult psychiatry)
Klinik Hietzing, Ward 2A (Psychiatric inpatient care for adolescents)
You can reach me under the telephone number: 0677 636 14 886 or by email: info@psychotherapie-uhlich.at 
The private practice is located right behind the hospital Donauspital, a 5-minute walk from the U2 station Hardeggasse. The practice is accessible barrier-free and is airconditioned.
Adress: Wulzendorfstraße 24a/ Top 7, 1220 Wien